After some inspiration from fpv.no I decided to build my own H frame quadcopter.
It's a very simple yet stable design, and makes a perfect FPV quad. The H quad gets a much larger "center" than most other types, which makes it spacious! You can fit almost anything onto it, well you're only concern is the weight.
So I started off by drawing a simple 3D model of what I was looking for. I used 3dsmax, but for a quick model Sketchup is great. I'm jus more used to 3dsmax.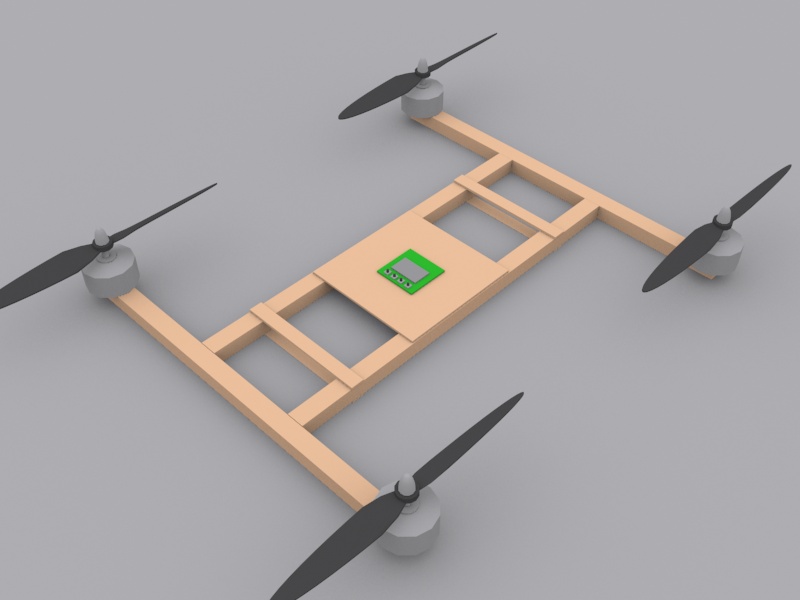 I bought some 18mm tick pinewood plates which I cut out cylinders in 20x18x800 mm sizes, then cut them down to their correct length.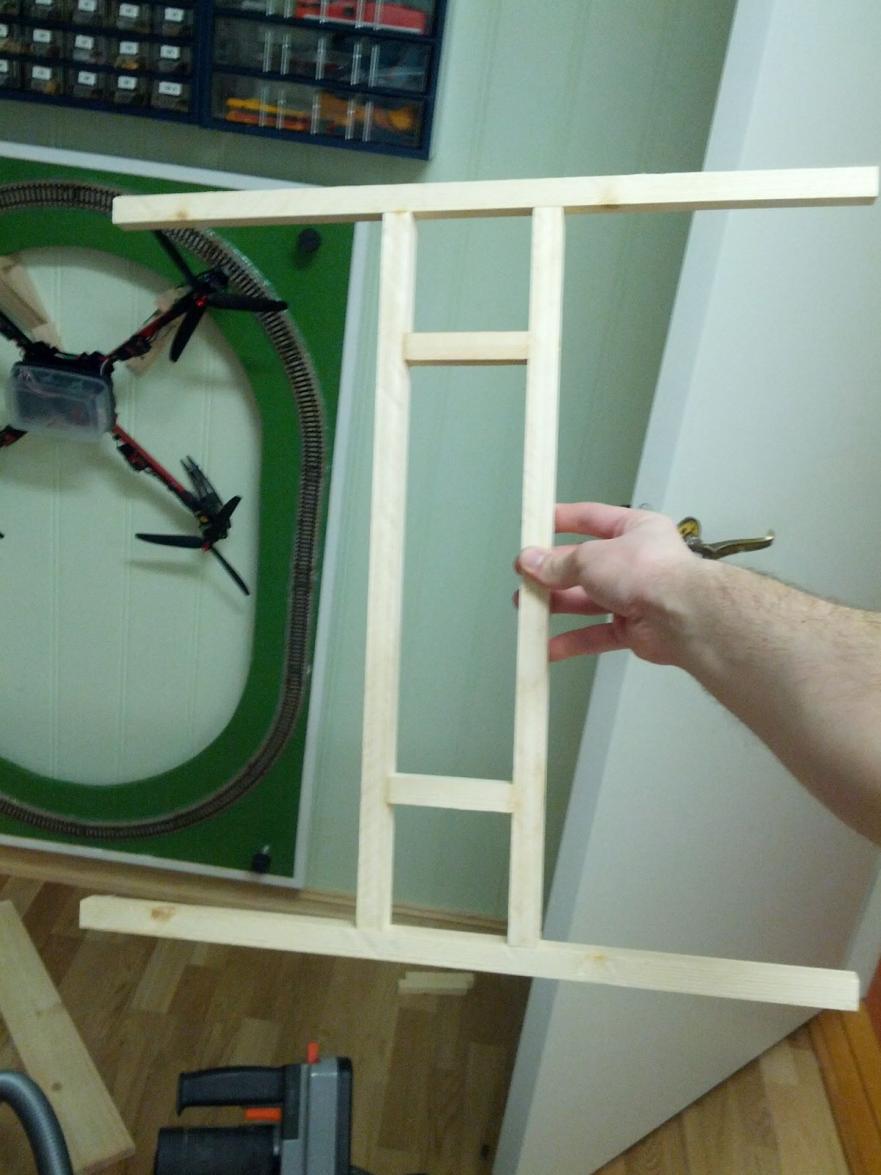 To make em stick together I used some small wood-screws and polyurethane wood glue between the joints. Making it surprisingly sturdy and stiff!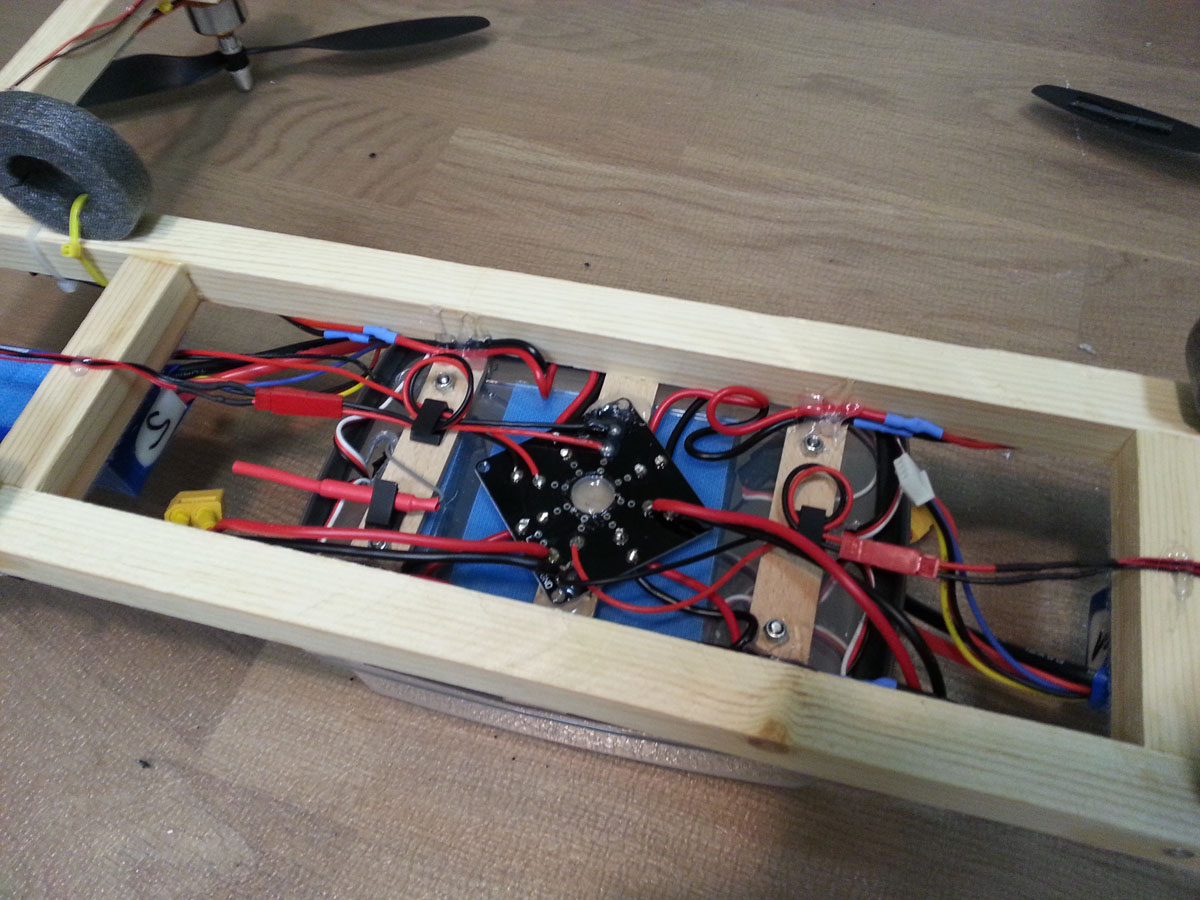 For soldering it all together I used a power distribution board, placed underneath the plastic box. For battery connections I use two XT60 plugs, one in front and one in back, to keep the quad in balance. Alternatively you could make room for the battery under the plastic box, making it possible to only fly with one large battery.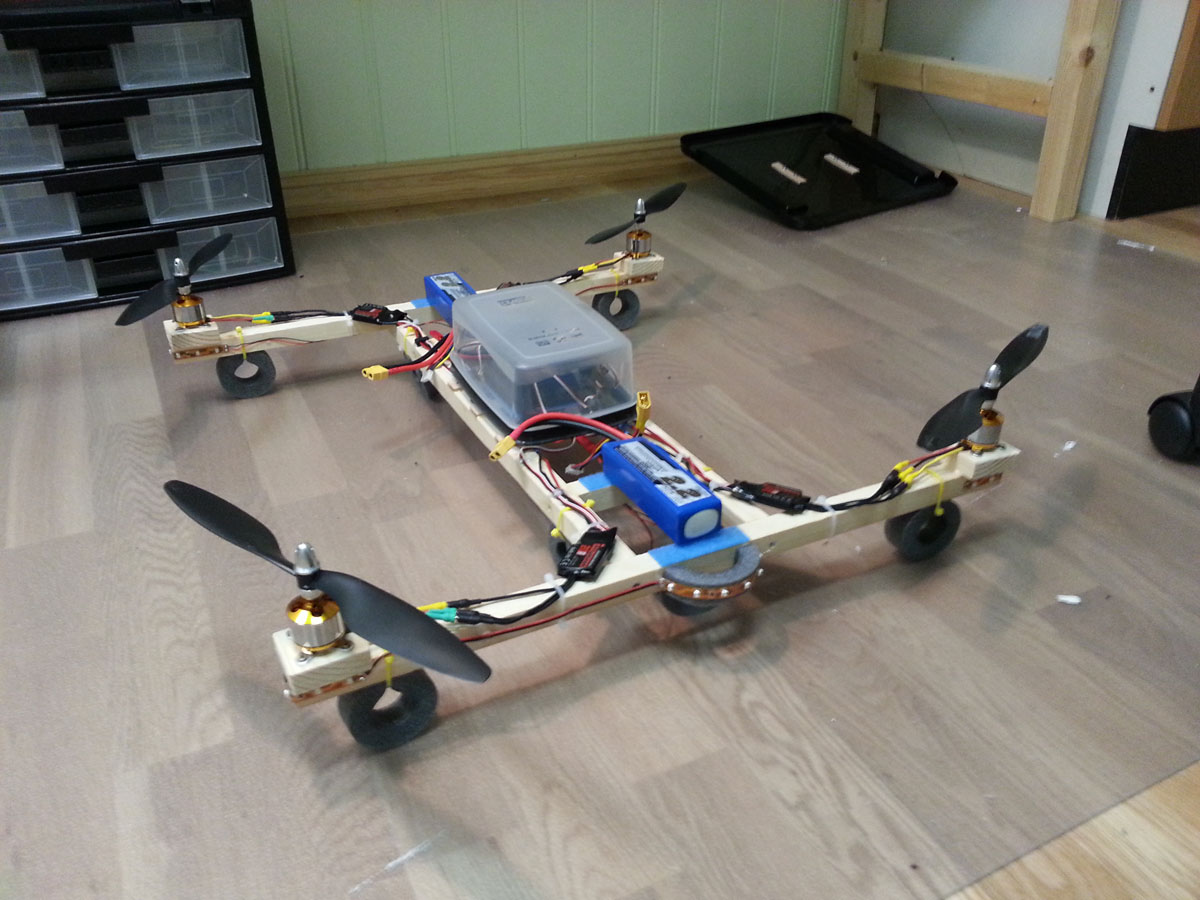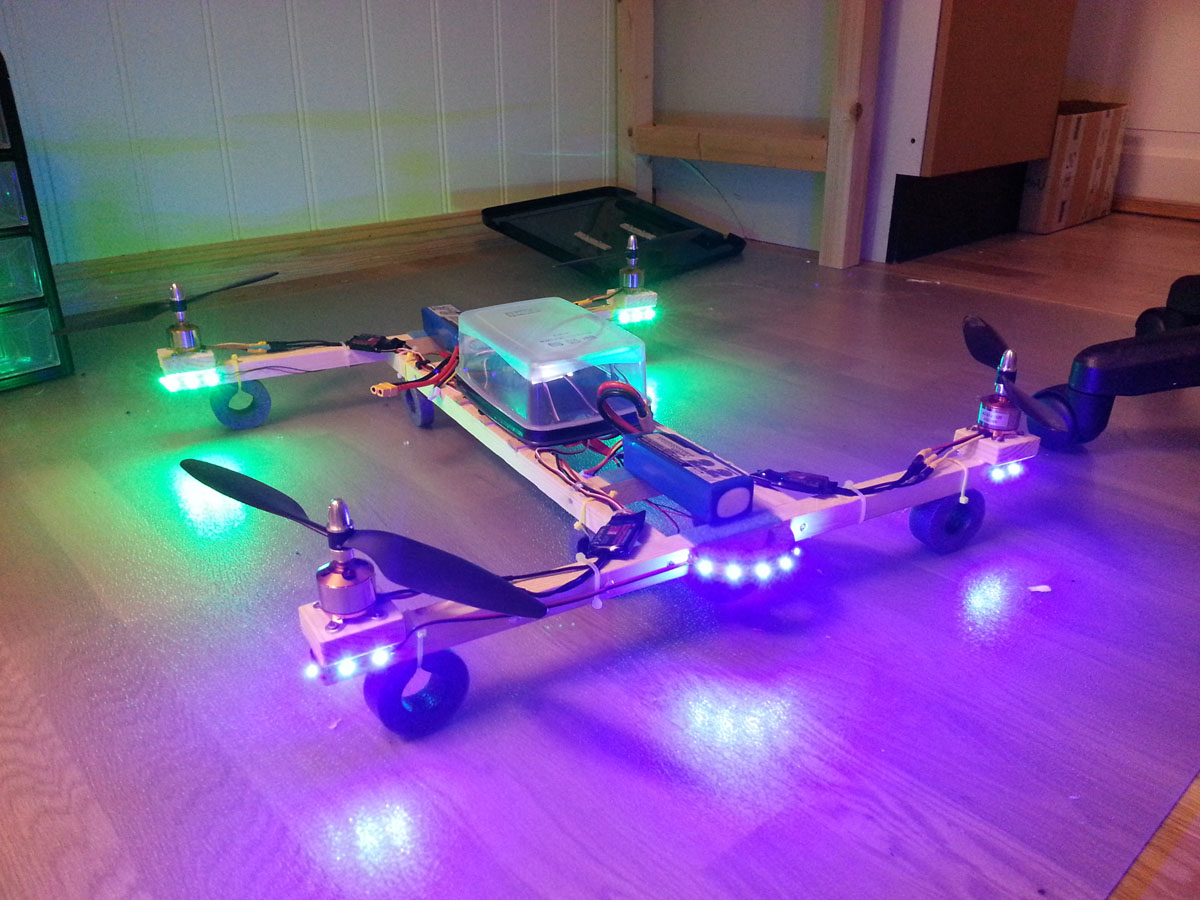 The end result looking like this! Total quad weight without battery: 1045 g
Parts list:
4x XXD A2212 KV1000 Brushless Motor
10×4.5 SF Props (comes in pack of four)
HobbyWing 20A ESC (found at eBay, RCtimer.com also has some nice ESCs)
Hobbyking Multi-Rotor Power Distribution Board
Hobbyking KK2.0 Multi-rotor LCD Flight Control Board
A 3S lipo of your choosing, I recommend 2x 3000 mah.
Nylon XT60 Connector for battery. 
2x PolyMax 3.5mm Gold Connectors
Other parts:
Receiver of your choice, I use a Turnigy 9x with the 9x receiver.
LED's? I bought the Turnigy LED's from Hobbyking.
Feet? I used some tube-isolation foam.
Screws & Glue
Wood, pine or other equivalent.
Zip-ties.