We are a few guys playing on my minecraft server and wish new players welcome! Server is located in Norway, it's limited to 30 players atm.
It's a realism server, so nothing will be spawned.
Whitelist is not enabled, but we run permissionsEX. So that anyone new can join to have a look. If you want to join please write a littlebit about you in this forum post: http://stigern.net/forum/viewtopic.php?f=8&t=3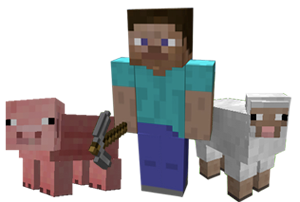 Common sense is our main rule!
We use the following plugins with bukkit:
PermissionsEX (WorldGuard, WorldEdit, ChatManager)
LWC
Multiple Homes (Personal homes to tp to)
DynMap & DynMap WorldGuard
ChopTree (More realistic chopping down trees)
MineBackup
Map has been reset only a couple of days ago.
Rules:
1. No Stealing & Griefing
2. Do not harass or disrespect members.
3. Do not lit forest on fire, if you need to. Ask a Mod or Admin for permission and plan it wisely.
4. No Cheats(noclip, x-ray, item spawner, etc).
5. No Random Attacking. PVP is only allowed if both parts agrees.
6. Chop down a tree? Please plant a few new, unless it's in a thick forest.
7. Random building without any reason isn't allowed.(ex dirt houses)
8. Respect others creations, do not build only 1x block from their houses etc.
9. Use roads and connect, if you build close to a existing road.
Server specs:
Core2Duo E8400 @3Ghz
8GB Ram
750GB HDD
70/10 MBit Connection
Uptime 24/7
Server has been around for over 2 years.
Max players 20-30, we are still looking for new players!
Server adress: stigern.dyndns.org
OR 95.34.9.193
Default port 25565.
Map at stigern.dyndns.org:8123